Welcome to Auto Planar Magnetics
Automatically route your planar magnetic with our online tool
Do you need a planar magnetic? Tired of routing?
Let us take care of that.
Our PCB Wizard guides you by asking for the planar parameters and finally proposes an initial layer distribution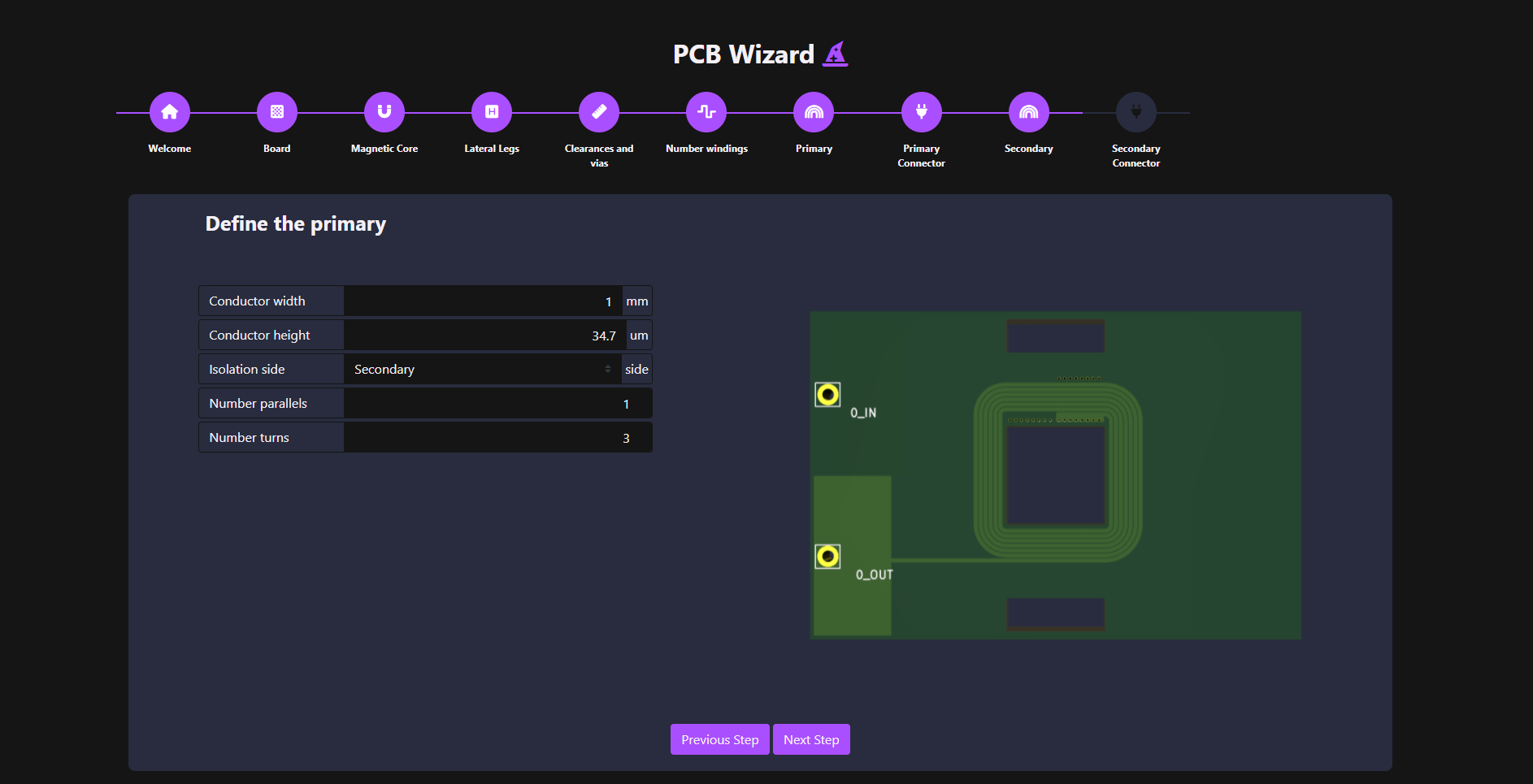 ---
No expensive software, no manual routing
Online, automatic
Auto Planar is an online tool that automates the tedious work of routing planar magnetics, receiving the constructive instructions for the board and producing ready-to-mafufacture PCBs.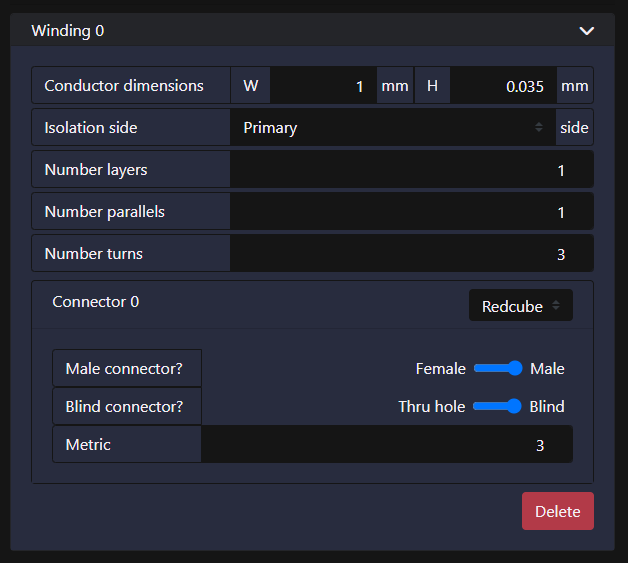 ---
Online
Keep all your designs available from anywhere, and process them without installations.
Configurable
Modify anything you can think of: clearances, connectors, layers, tracks, and magnetic cores.
Fast
Go from requirements to gerber files in minutes.
---
Do you prefer to take
all the decisions

in your design?

Our PCB Advanced Creator allows you to configure any layer in your planar magnetic.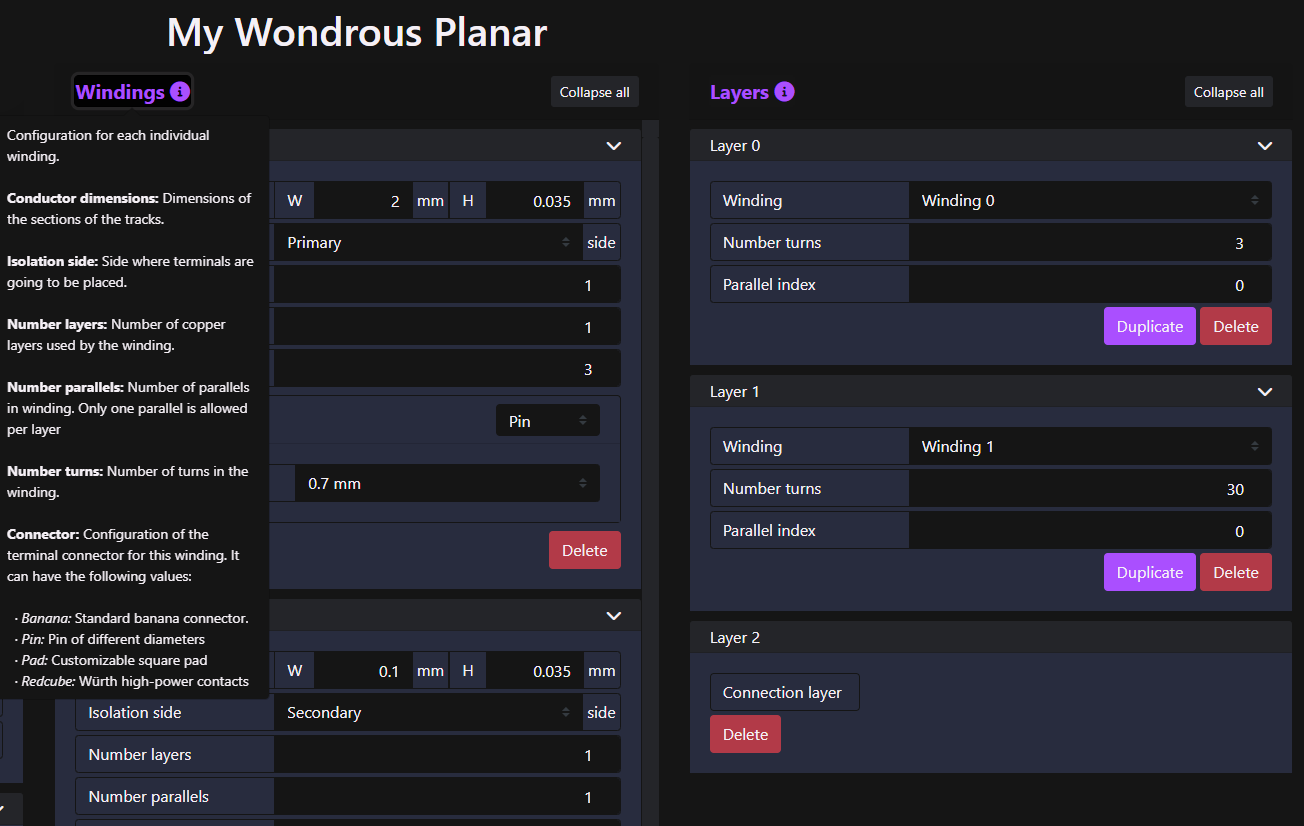 ---
Have you finished your design?
Get it processed in seconds!
Our state-of-the-art algorithm does all the routing work, making sure all constrains are respected.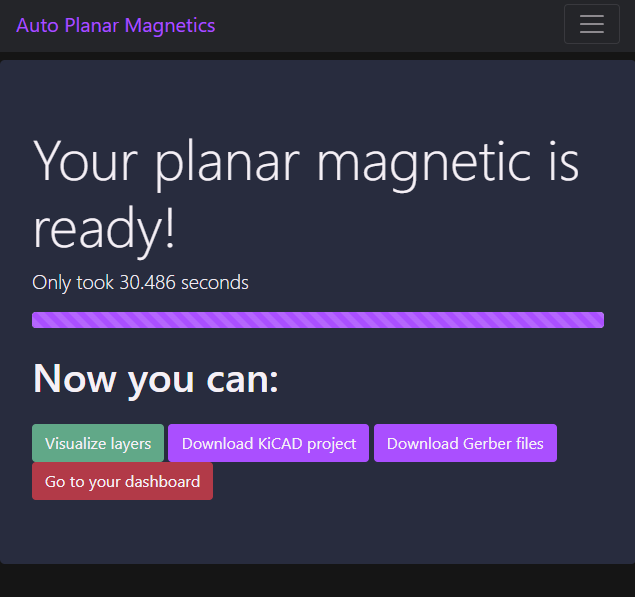 ---
Download your project and give it your touch.
Or directly manufacture it.
We provide the gerber files, in case you want to manufacture your planar, or the Kicad v6 project, in case you want to do any final modification.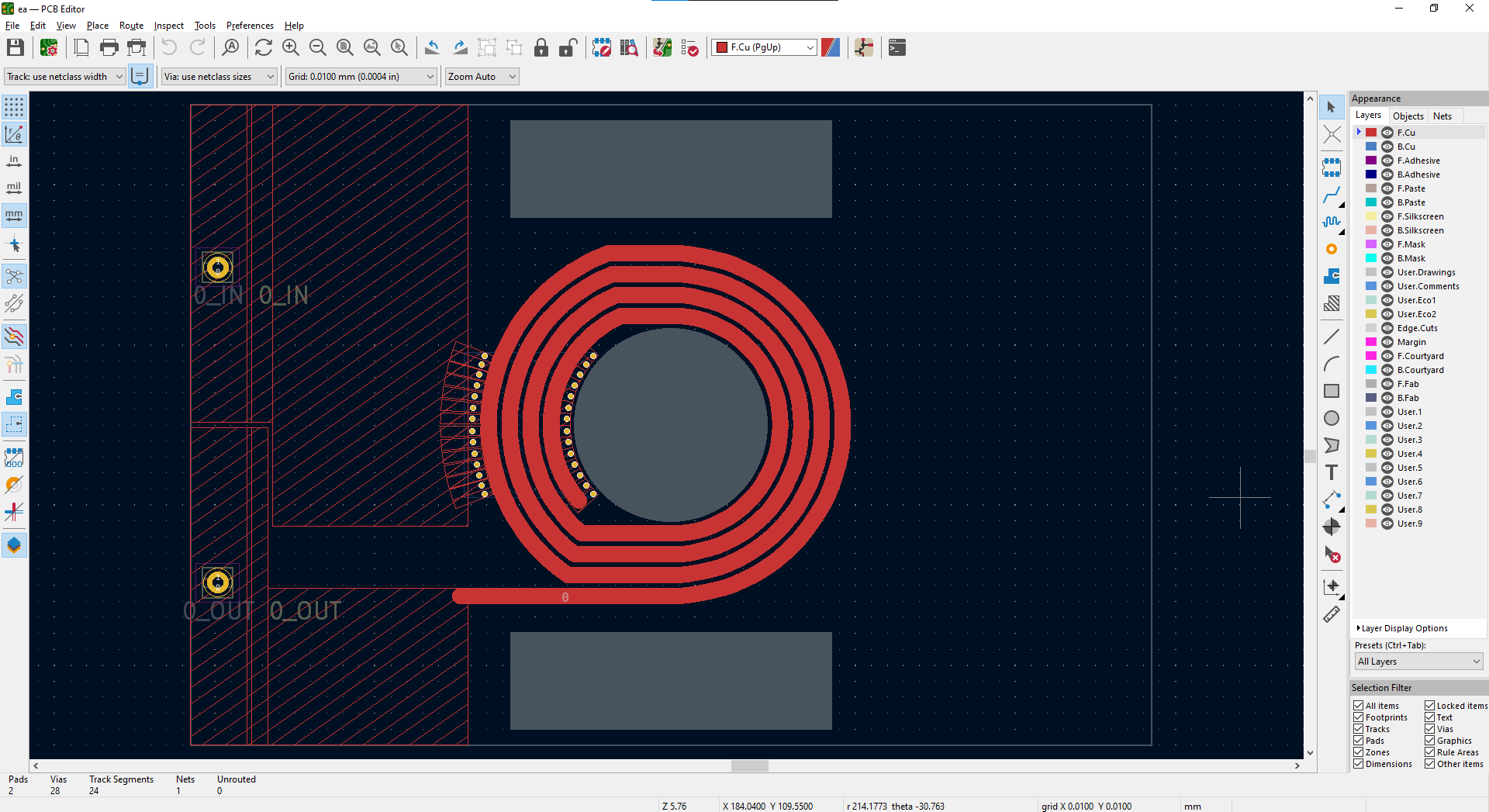 ---